Teleportation.
A means of transportation.
It's something very common among "people" like "us".
Portals of darkness are dangerous for everyone, even for people with a high affinity for the element itself.
Me? Well, I don't even have this innate ability that nearly everyone has to create these dangerous portals but I do have a "safer" alternative.
And by safe, I mean anyone can go into them without getting torn inside out. The location of the body, however, is always a mystery.
Today, I plan to experiment with a portal in the middle of the City.
What? Can things come through the other side of the portal?
What a silly question. Of course, they can!
I've had many instances where I created a portal to the middle of an ocean.
That was quite the interesting experience since this was tested in a small room of my lab.
How am I still alive?
I ask that question every day.
Anyway, I've been talking to myself for about 5 minutes and I've seemed to have caught the attention of a few crowds.
Guess I'd better stop wasting time and just do the thing.
I toss the strangely triangular device onto the ground with such fervor.
The device starts to glow slowly then instantly faster, suddenly ripping open the entire space around it to reveal an opening.
It pulsates with light and has an unnatural pull to it as though it's calling your body to it.
"Nice! Not the ocean!"
"Alright, which one of you nosey bastards wants to go in first?"
The streets around me empty as fast as the question was answered.
"Well, I guess it's just me again. Isn't that right Little Green?"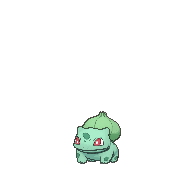 Little Green wrote:I am Groot!