Aixus is at the brink of death when it starts rain the thick blood. His wounds begin to heal and he rolls over off of Clerxha in pain. The blood seeps through his skin and he starts to scream. He begins to glow as his screams get louder and louder. His blue coat is stained completely red.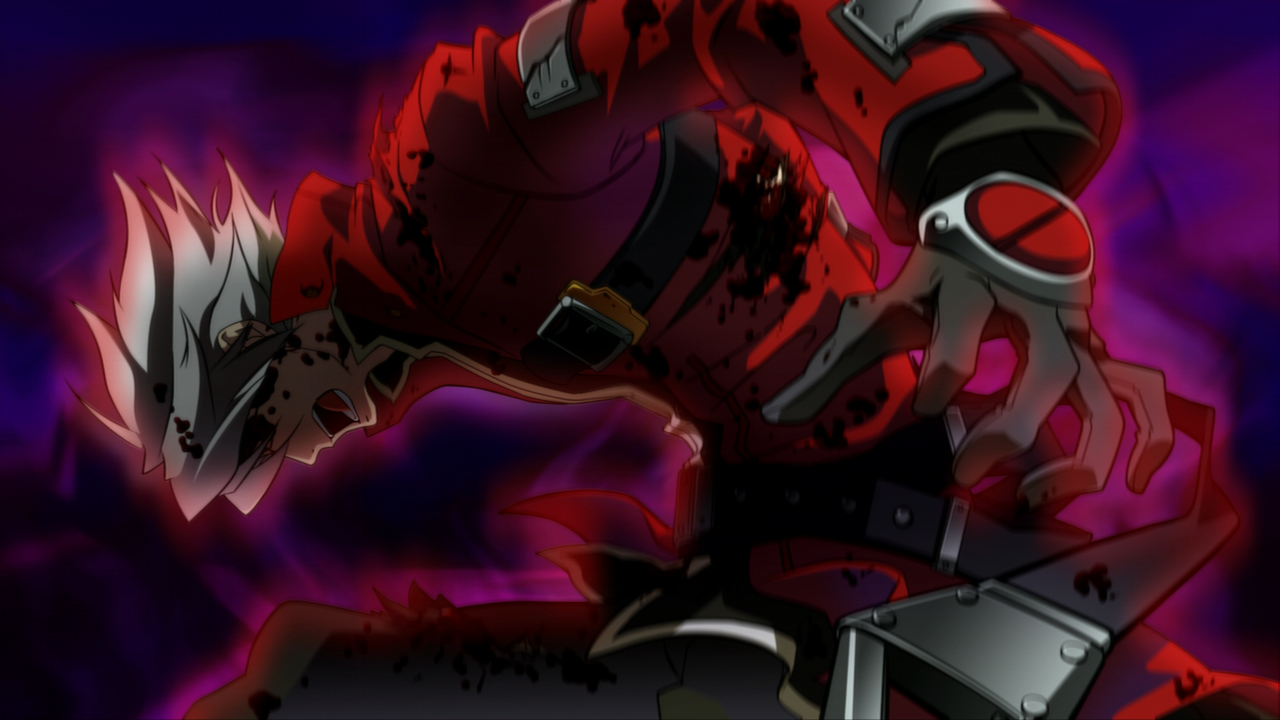 You must fight it. Don't lose yourself. You are stro-
The voice in his head is abruptly cut off. It was to much, too late. The blood around him was too much for Aixus to maintain control. The transformation continued. Nothing could stop it. After a while of screaming and slowly changing, the transformation was complete. 
He stood up straight and looked the black dragon and then at the white haired man standing on top. His vision was blurred at first, but it didn't take long for it to return to normal. With his vision back to normal, Aixus let out and earth shaking battle cry before charging at the white haired man and his pet. Aixus moves through the blood at blinding speeds. He jumps atop the dragon's head and with a single punch, he sends the white haired man flying into the next building over. He looks down at the dragon and starts to levitate off of it. Aixus closes his fist and the dragon's head is crushed by the blood that covered it. The dragon falls through the whole and Aixus lets out another battle cry as the beast falls into the endless pit from which it came. Some of the blood surrounds him as he continues to celebrate? the victory over the beast he had just slain.